Audio
Yaa Kundendu Sloka – Audio
LYRICS
Yaa Kundendu Tushaara Haara Dhavalaa
Yaa Shubhra Vastraavrutaa
Yaa Veenaavaradanda Mandita Karaa
Yaa Shweta Padmaasana
Yaa Brahmaachyuta Shankara Prabhrutibhih
Devaih Sadaa Vanditaa
Saa Maam Paatu Saraswati Bhagavatee
Nihshesha Jaadyaa Pahaa
MEANING
May Goddess Saraswati, the destroyer of ignorance protect us. She, who is fair like the Kunda flower, like the moon, the snow, and the necklaces of pearls, who is dressed in pure white clothes, and who is seated on a white lotus, her hand playing veena and to whom hymns are sung by the Gods even Brahma, Vishnu, and Shankar, O Goddess of Knowledge, remove the ignorance completely from our mind.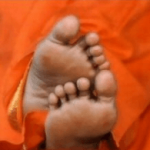 Explanation
Yaa Kundendu – Explanation
Video
Yaa Kundendu Sloka – Video
Activity
Yaa Kundendu Sloka – Activity
Read the Phrase and Match the correct Picture
Further Reading
Yaa Kundendu Sloka – Further Reading
Story
Goddess Saraswathi is the goddess of knowledge. Whoever cultivates purity in thoughts, speech and action and keeps pure hearts and pure mind is blessed by Saraswati Devi.
This is the story of Kavi Kalidasa, the king of Sanskrit literature. He was not intelligent by birth. In fact, he was very foolish. Once the King of the country was in search of the most foolish person in Kingdom. He found Kalidasa! Then the king brought Kalidasa to his palace and celebrated the marriage of Kalidasa with his daughter. The princess was very well learned and a wise girl. She was not quite happy with her foolish husband. However she tried to improve him, but he went from bad to worse. At last, one day, getting fed up of him, she insulted him for his foolishness. Kalidasa felt hurt and left the home that very moment, deciding not to return. Straight he went out of the city to the temple of Goddess Saraswathi. Bowing down at her feet, he prayed, "Oh! Mother! Why did you give birth to a worthless creature like me? Why didn't you bestow some knowledge upon me? What is the use of this worthless life? It is better that you take away this life!" Saying this, he took out his sword and was about to cut his head off. There appeared the Goddess Saraswathi before him! She was moved with his sincerity and purity. She blessed him with knowledge and wisdom. Thereafter she told him "Oh! my child, from now onwards you will be known as Kalidasa, the servant to Kali! You will remain in my service. Go! you will be honoured by all!" From that moment, the world saw a great learned man, Kavi Kalidasa! When he returned home, his wife questioned him in Sanskrit "What have you achieved?" Kalidasa began to chant poetry, his own composition in Sanskrit. He recited three long poems each beginning with one word of his wife's question. Thus, Sanskrit literature got four classic poems: Kumar Sambhavam, Meghadutam, Raghuvamsham and Ajavilapam.
Goddess Saraswathi has motherly affection for all her devotees. She blesses them with knowledge and removes the dullness of their mind.
[Source: Sri Sathya Sai Balvikas Guru Handbook Group I ]