Attitude Test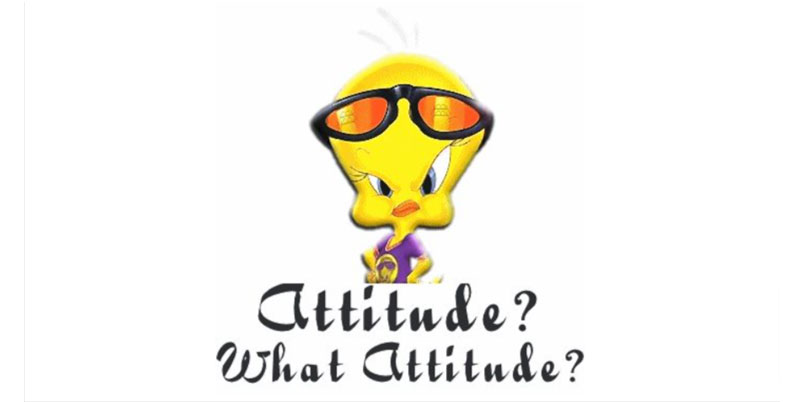 An attitude is defined as an expression of favour or disfavour toward a person, place, thing, or event (the attitude object). Values have major influence on a person's behaviour and attitude and serve as a defining pointer in the situations exhibiting the said behaviour/attitude.
The purpose of an attitude test is to help a child to look at his own present state of attitude and values. This understanding of his own attitude helps him to look at himself objectively. (Once he is able to look at his present self-image he can plan strategies in order to build his values and attitude aiming at a higher level.) Attitude tests are used only as a method in order to bring this self-disposition.
Attitude tests can be used with respect to any value we would like to inculcate. Let us take the case of honesty as a value. An attitude test on honesty presents the child with a few concrete situations in his life where he is or is not applying the principle of honesty. Thinking about these situations and choosing the present way of behaving in these situations enables the child to see how he is in real life.(This is an objective study of self) When he discusses with others about the behaviour pattern of his age group in similar situations he also compares himself with the values existing in and around him. Again during the discussion on what should be the proper behaviour in each of these situations, he has a direction in which he ought to move in order to attain self-fulfilment.
This method has got three important components helping the child to grow:
Self-awareness by studying his own behaviour patterns in different situations
Getting clarity about the real growth he needs.
The method automatically gives a self-suggestion (Self-motivation) to the child for higher level behaviour.
The method can be used with any value. Therefore it is not possible to form a syllabus for attitude test. But it is possible to decide in what direction we want to develop attitudes in a child and prepare an attitude test for each of these values.
[Adapted from: Usha Nanda, Teachers' Handbook for the course in human values-SSS Balvikas education trust, PN]
Overview
Be the first student

Language:

English

Duration:

10 weeks

Skill level:

Any level

Lectures:

0